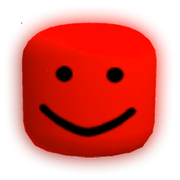 The Wobble Event is a random event hosted by the Lumber Tycoon 2 Wiki. The objective of the event is to make good edits to pages which are added temporarily to the category Wobble Event. Previous event runs have managed to spark high activity on the wiki.
In the past, the reason this event was so successful is mainly due to the incentive it provides: the Wobble badges. The switch from Achievements to Medals makes earning the reward from this event all the more valuable. The Wobbly Medal is a unique medal that can only be earned when the Wobble Event is active. This medal is given to users who made good edits on Wobble Event articles. Users who participate and make exceptional edits to these articles also have the chance to earn other medals available on the LT2 Wiki.
Event Rules
Violation of these rules will result in a temporary block (the block will be removed when the event concludes)
-All edits must improve the page in some way.
-Summaries of edits should be added.
-Adding additional articles to this category is prohibited.
-Follow the Wiki Edit Guidelines and the Manual of Style.
Additional Help: User_blog:Jerricks/Trying_to_contribute_to_the_wiki
Trending pages
All items (15)
Community content is available under
CC-BY-SA
unless otherwise noted.