Welcome to the Lumber Tycoon 2 Wiki!
The Official Source for Information on Lumber Tycoon 2.
About
Lumber Tycoon 2 is a Roblox game created and developed by Defaultio, where players can explore Lumberland and deforest the trees around them. Players can use the wood they collect to build their dreams, or they can sell the wood to buy cool furniture and accessories to improve their experience.

Play and trade rare items with others.
Community News
The Wiki has now revamped the majority of images, making them uniformed and easier to view!
The Lumber Tycoon 2 Wiki is working on improving current services as well as working on new ones. Keep an eye out for announcements.
We have added new Interactive Maps! Check them out at Special:AllMaps.
Featured Image
"Spooky Newborn"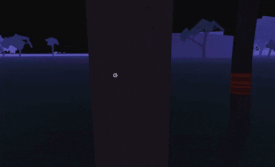 By Triangulum
Wiki Activity
Track the most recent changes to the wiki on this page.
List of abbreviations:
N

This edit created a new page (also see list of new pages)

m

This is a minor edit

b

This edit was performed by a bot

(±123)

The page size changed by this number of bytes
26 June 2022
25 June 2022
23 June 2022
22 June 2022
Join the Wiki!
New to wiki? You can join by creating a Fandom account or by joining our Discord server! Before editing/commenting on the wiki, make sure to read the following:

Make sure to enjoy yourself, respect others, and have fun. We look forward to have you!
Base Reverts
If you lost your base, please do not build on it and fill out this form. Make sure to read the instructions in the form.

When filling out the "fun fact" question, place the slot number of the wiped slot, as well as the time and date.

Do NOT load the affected slots, as it may cause the revert to be overwritten and irreversible.

For extra help to the game, please message Ender01 what happened before you experienced the base wipe. Any little details are important in order to present a fix to Defaultio.